1154 Niagara Falls Blvd., Buffalo, NY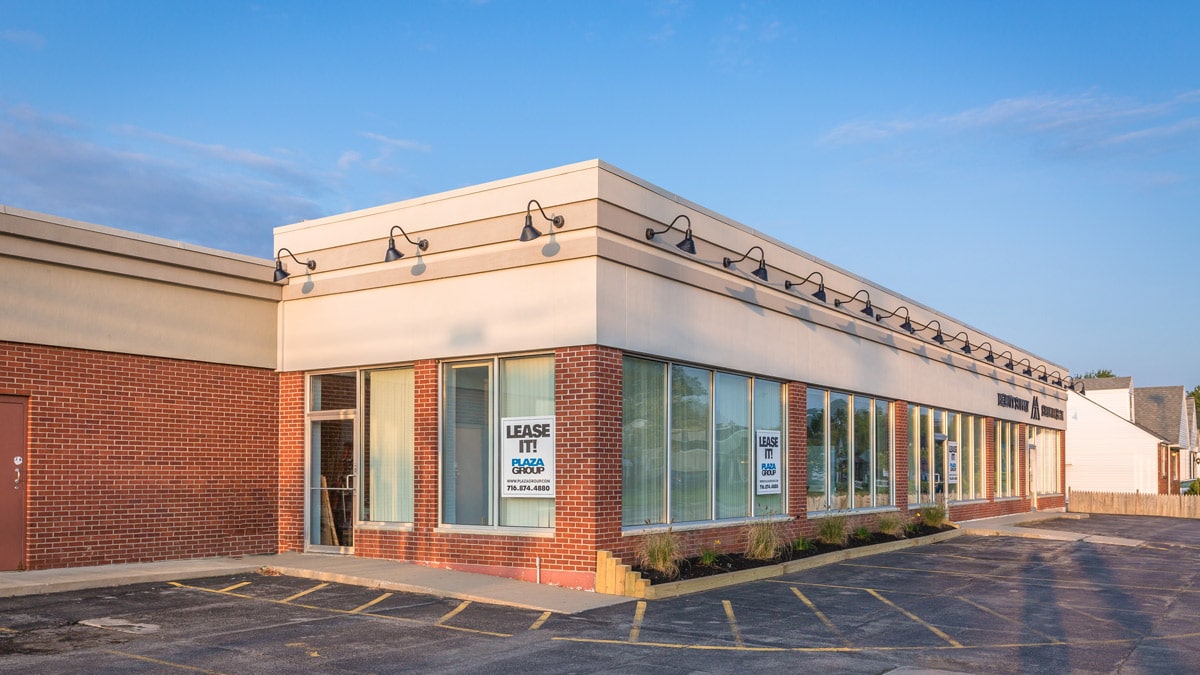 Open Floor Plan on the Boulevard
Fantastic visibility on Niagara Falls Blvd! Great looking exterior! Parking in front! Extra parking located directly across the street! This building has 6,410 SF available. Formerly Marjon Beauty School. Interior is ready for the next beauty school or retail outlet in need of open space! This location is on one of Western New York's busiest thoroughfares. Easy access to I-290. Boulevard Mall is located across the street. This mall will be renovated in the very near future, creating lots of excitement. Get on board now! Call today to schedule your tour!
PROPERTY CODE: 135.101
UNIT SIZE: 6,415 SF
UNIT FEATURES:
Open floor plan
Former beauty school
Great parking on the Boulevard
This unit can be divided into 2 separate units. One approximately 2,400 SF, the other approximately 4,000 SF.