Plaza Suites makes searching for an office an effortless task. In fact, the only hard part will be deciding which office to lease! Our fully furnished offices include a variety of amenities that makes settling into your new environment a walk in the park. Plaza Suites' professional staff can have your office ready within minutes. Whether you need an office weeks from now or if you needed one yesterday, we will have you up and running in no time at all
We've been social distancing for two decades with single-use,
private offices that combine comfort with efficiency.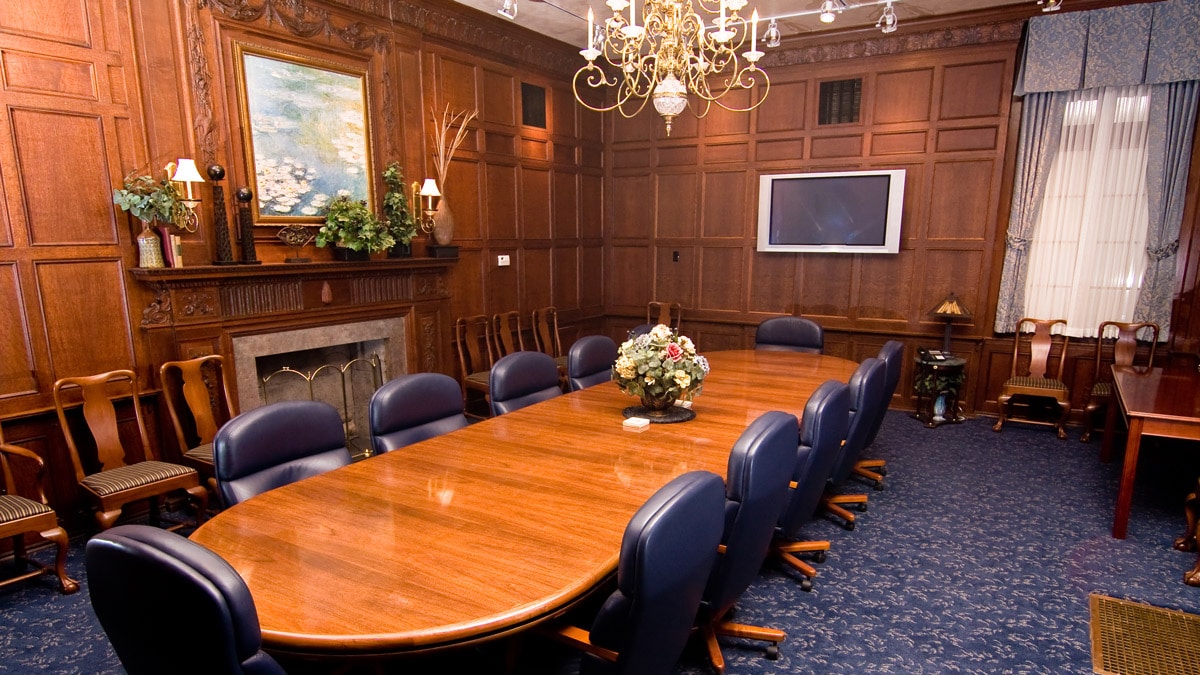 Conference Room Use Included
Each Plaza Suites is equipped with shared amenities including conference rooms. All tenants have the ability to use our roomy conference rooms to conduct meetings. Flat screen TV's are installed for presentation purposes. Whether you lease a high end office or an economy office, each tenant receives amenities to make your work life is that much better.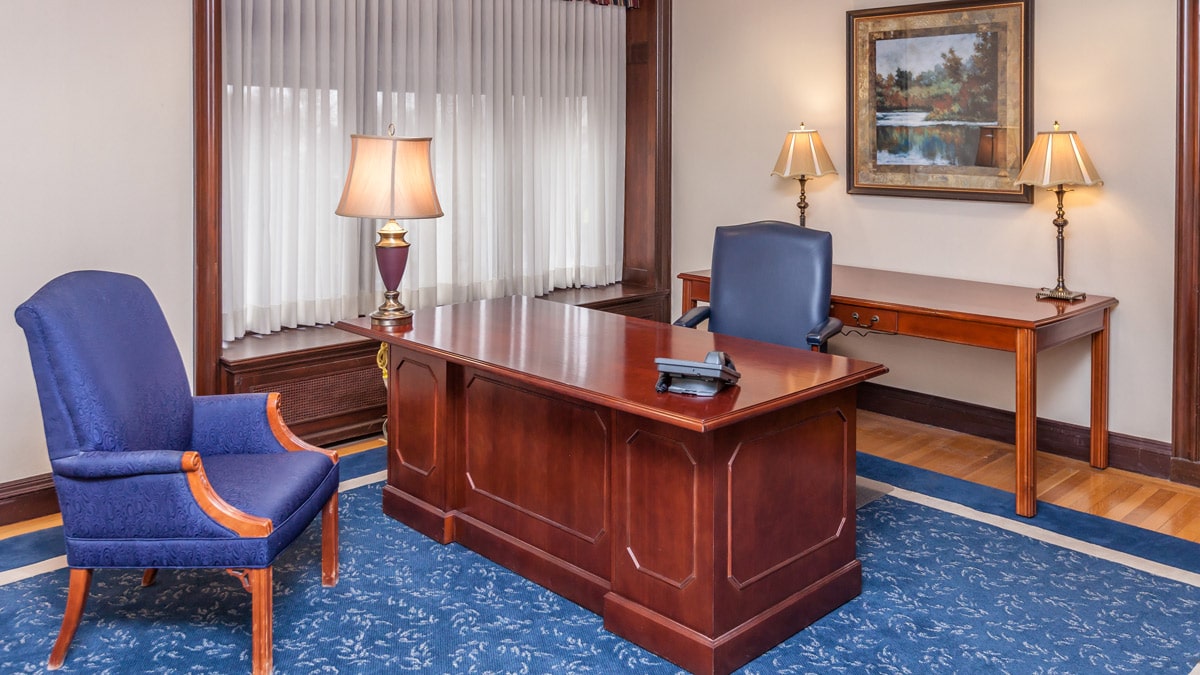 Executive Style Furnishings
Plaza Suites furnishes most of their offices, making one less thing our tenants have to worry about. Most of the time, the biggest thing to move in will be your laptop. Along with executive styled desks and credenzas, many of our offices come with 4 drawer lateral file cabinets, bookcases, desk chairs and guest chairs along with desk lamps and more. Our objective is to get you in your office as quick as possible so you can conduct your business without missing a beat.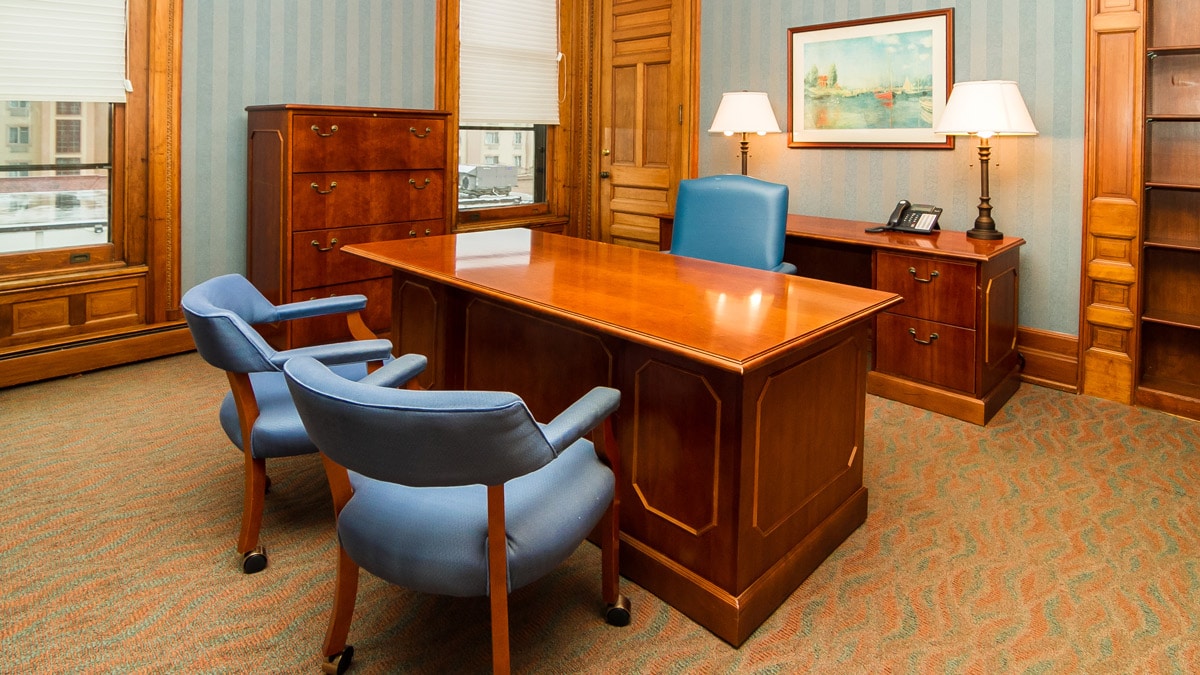 High-Speed Internet & Phone Included - Unlimited Domestic Calls
Not only are our offices fully furnished, they also come complete with high speed internet, a phone set and phone number. There is no need to contact third party vendors, we will have everything ready for you. Our phone sets include voice mail that gets transferred to your email. The actual voice mail, not in text format! We can set up conference calls for practically an unlimited number of guests. No extra charges, everything is included in the price.