501 John James Audubon Parkway, Amherst, NY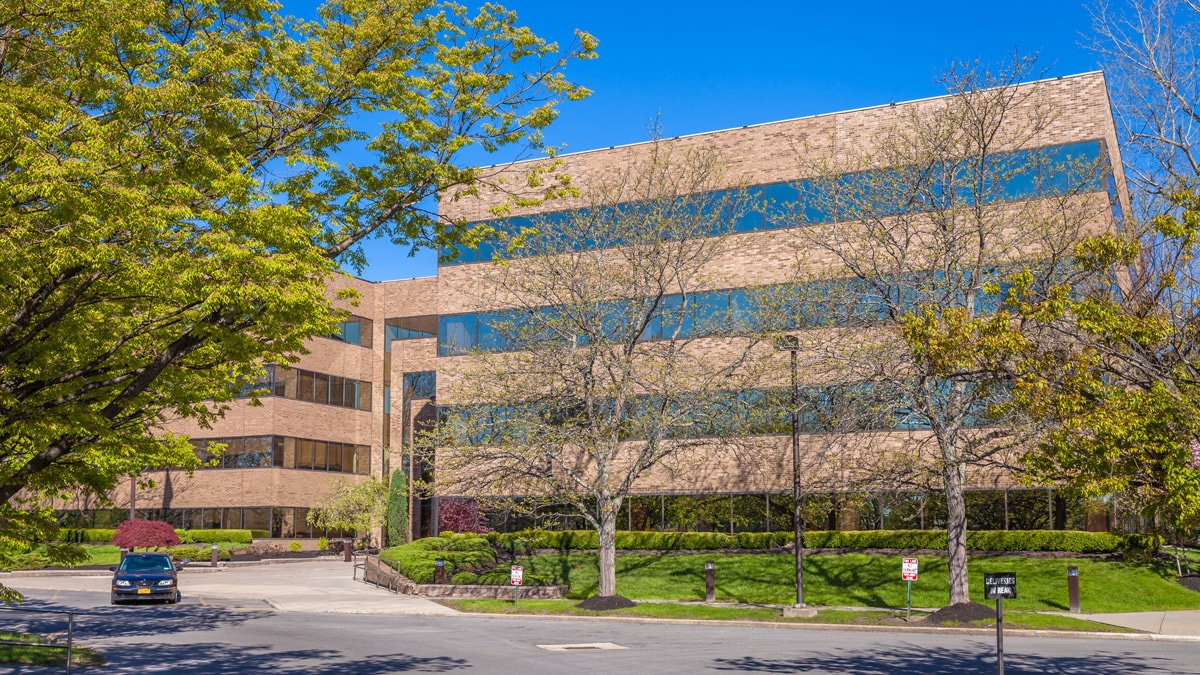 Park Like Setting For Your Office
Located in a forest-like setting in Amherst, NY, this professional office building  consists of a mixture of large and small suites. Built in 1985, the building is set back from John James Audubon Parkway creating a serene and placid work environment with plenty of parking space. With the I-990 accessible only 1/2 mile away, tenants and clients alike can easily navigate their way to and from this building. Located only 1 mile from the University at Buffalo's North campus, this building is a natural companion to people with professional working replationships with the university. The beautiful and expansive lobby invites visitors into a clean, friendly and modern facility which went through an extensive upgrade from 2017-2019.
501 JJ Audubon not only offers multi-unit office suites up to 7,600+ SF, but as of August 2020, fully furnished single occupant offices with internet and other amenities are now available with prices starting at $395 per month!
PROPERTY CODE: 181.374
UNIT SIZE: 109 SF
UNIT FEATURES:
Fully furnished
Kitchenette use
Conference room use
$395
Private Office Suite – 4,542 sf
PROPERTY CODE: 181.390
UNIT SIZE: 4,542 SF
UNIT FEATURES:
10 Private Offices
Kitchenette & Breakroom
Move-in condition
New carpet, paint, lighting
Private Office Suite – 8,740 sf
PROPERTY CODE: 181.401
UNIT SIZE: 8,740 SF
UNIT FEATURES:
10+ Private Offices
Kitchenette
Large conference area
Windows!