Plaza Suites 70 Niagara St., Buffalo, NY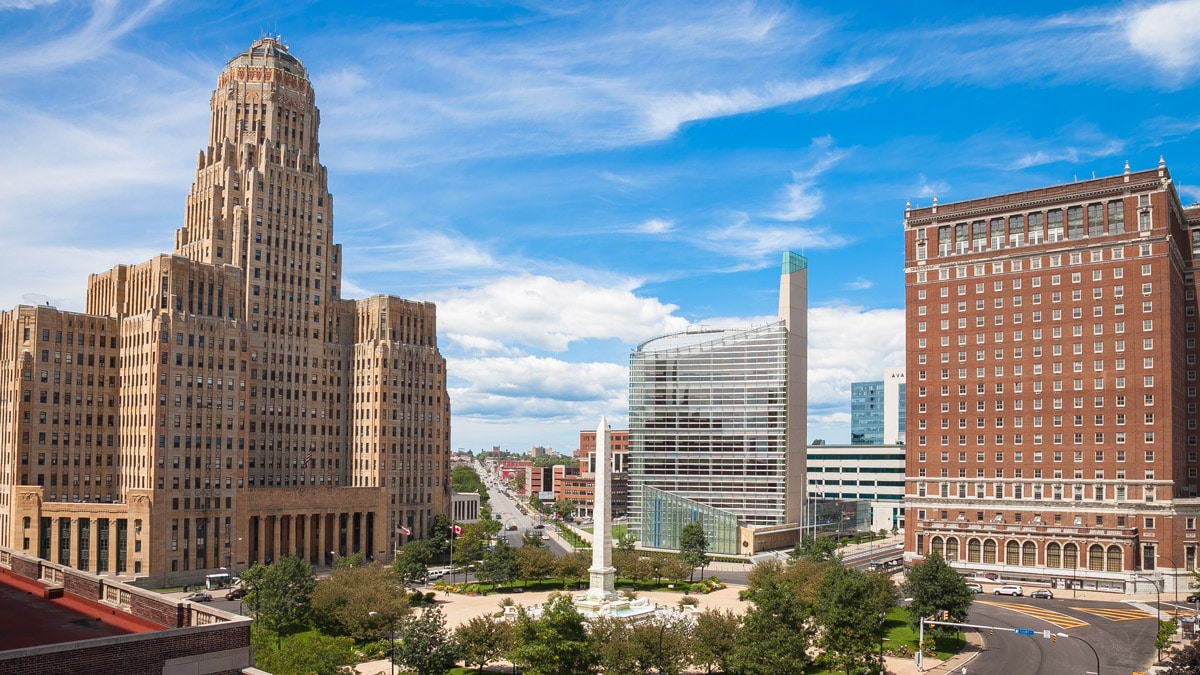 Downtown Offices for Individuals or Groups
Plaza Suites makes searching for an office an effortless task. In fact, the only hard part will be deciding which office to lease! Our fully furnished offices include a variety of amenities that makes settling into your new environment a walk in the park. Plaza Suites' professional staff can have your office ready within minutes. Whether you need an office weeks from now or if you needed one yesterday, we will have you up and running in no time at all.
Constructed in 1925 as the Schoelkopf, Hutton & Pomeroy Investment Bank, this building has been an integral part of the downtown Buffalo business scene for many years. The successful law firm of Cohen, Swados, Wright, Hanifan and Brett, purchased the building in 1987 and owned it until they disbanded and sold it to today's present owner.
Amenities include:
Internet
Executive style furnishings
Phone set
Conference room use
Kitchen facilities
…and more
PROPERTY CODE: 142.209a
UNIT SIZE: 300 SF
UNIT FEATURES:
Executive Private Office
Windows over Niagara St.
All fully furnished
$1,200
PROPERTY CODE: 142.211
UNIT SIZE: 1,027 SF
UNIT FEATURES:
3 Private Offices
Bullpen area for 3 people
All fully furnished
$2,700
PROPERTY CODE: 142.501
UNIT SIZE: 1,130 SF
UNIT FEATURES:
2 Private Offices
Bullpen area for up to 3 people
Private entrance near elevator
$2,700
Plaza Suites Virtual Offices packages provide the flexibility to clients in need of business tools to help their productivity without the expense of a full time physical office. In many cases, Virtual Office clients receive numerous amenities our full time tenants receive. Our professional Plaza Suites staff can set up your account within minutes and you can start enjoying the benefits of a Virtual Office client. Services include mail/package receiving, mail forwarding services, 24/7 voice mail, incoming fax services, email address and more. Our packages are designed so you can select the services that benefit you the most. Virtual Offices can be set up at any one of our Plaza Suites. For pricing information, download our Pricing Sheet below.